The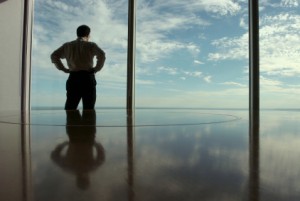 former tech company CEO, now a partner in a Silicon Valley based VC firm, was at an informal gathering of leaders from leading tech firms. Not once, but several times, he offered that if there was one thing he regretted in business it was that he took too long to remove a leader from his or her job. Sound familiar? I have had heard many executives rue their procrastination at making this tough, but necessary decision. Why the delay? Often, leaders say they want to give the individual more time to change, to fit in, or to live up to the expectations created from the interview process or from performance in another role. Sometimes the leader is self-reflective and open in sharing "I made a mistake".

What steps can a leader and his or her organization take to mitigate the risk of taking too long to address a hire who doesn't work out? Here are five:

1. Look forward, then backward. To get clear on the role you are hiring for, consider what needs to be accomplished in the next 12-18 months and how you will measure successful accomplishment and the obstacles or barriers both internal and external to the company standing in the way of accomplishment. Prioritize these to the few things that really need to happen. Get real here. More than four or five high priority imperatives are too many. Next, determine the key skills and behaviors necessary to accomplish these priorities in the culture and context of the organization. Lastly, look backward. If you are hiring to replace an incumbent, what behaviors or competencies did the departing manager fail to demonstrate that left you lacking the top performer you needed in the role? What behaviors never quite aligned with the leadership team or organization? Identify these behaviors or qualities and decide how important they will be in achieving the priorities you set as well as your own view of the individual and his or her performance.

2. Get to know the whole person. A series of interviews, each comprised of a couple of questions related to experiences or behaviors you have identified as important, will only scratch the surface when it comes to really getting to know a serious candidate for a job. Don't exclusively rely on personality or intelligence assessment results. Taking this approach may reveal something about a few isolated competencies, but may not provide you with an intimate knowledge of the whole person. Instead, structure a disciplined candidate assessment process which includes a comprehensive interview with finalist candidates and thorough reference interviews. Make certain it is you, more than anyone else, who thoroughly gets to know the candidate.

3. Be open about expectations. Share your expectations for the role, not sugar-coated, but the real thing. Of course, you are selling the opportunity, but sell on real opportunity not on vague realities. The new hire should be entering the role eyes wide open. Provide opportunities for the new manager to interact with the team and the company's products and services before making a decision to join, and certainly before the first day of work. Let the individual know what you will be expecting of them in the first week, first 30 days, 60 days, etc. Tell him or her about your communication preferences and leadership style. Be honest, not how you would like to operate, but how you actually operate.

4. Give and invite feedback. Once the new manager is on board, don't delay in sharing feedback. Reinforce desired behaviors and actions. Offer suggestions for change to help the manager quickly calibrate with your expectations. Invite feedback. How are you doing in helping the new manager assimilate? Engage the team in doing likewise.

5.  Stand on checkpoints.  Before the interviews began, you identified important milestones for accomplishing the priority initiatives for the organization. Stay with your plan and hold regularly scheduled check-ins as you shared in the hiring process. If you find yourself postponing the check-in discussions, ask yourself why.

With clearly defined expectations, frequent feedback, and timely check-ins, you will help set the new manager up for success and enable the organization to realize critical objectives. On the other hand, if you did miss on correctly assessing the manager for the role, both of you are in a better position to move on.