Access training to Hire the Best!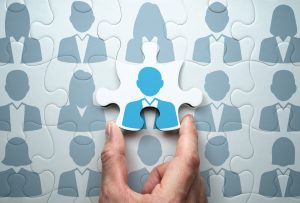 Hiring for a key role is one of the most significant decisions a leader will make. But, the hiring process can be tricky. And, when the hire isn't a good fit, the mistake is costly.
Do you have room for growth in this area? Have you made hiring mistakes in the past? Do you have an important position to fill?
On-demand two hour course
This course is designed for managers and team leaders involved in interviewing, assessing, and selecting talent. Earn 2 Strategic PDUs as you learn a proven four-step process that features talent development experts, Laura Butcher and Don Lang. The co-authors focus on key drivers impacting the hiring process, and introduce the frameworks, templates and tools to bridge common gaps in interviewing and assessing candidates. They share real-life stories about missteps in decision-making through the hiring process, and help you recognize and avoid those same pitfalls. By the end, you'll have the confidence and knowledge to hire the best.

In-person one-day workshop
This course is designed for human resources professionals, recruiters and managers who are frequently involved in interviewing, assessing and selecting talent. Workshop participants apply the four-step process to a real position opening and experience the opportunity for live interviewing practice and individual feedback from the expert instructor. Contact us for more information or to arrange a workshop for your team.